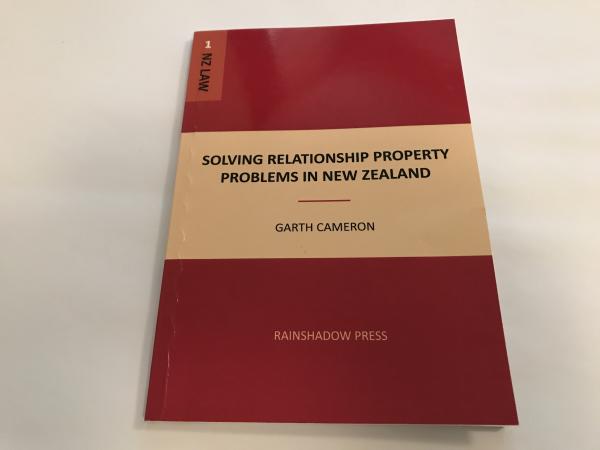 How to Solve Relationship Property Problems in New Zealand:
A Practical Guide
By
Garth Cameron, Barrister & Solicitor 
(56 pages - RainShadow Press 2015)
It explains:
What relationships are subject to the law of relationship property
That the cost of a property dispute is far more than the money spent on legal fees
How to access the law and other relevant resources
Why it helps to know the law and procedure but it is not a good idea to be your own lawyer
The relationship between the facts, the law and a good result
The negotiation process. How to assess the benefits and risks of choosing an option
The role of compromise in ending disputes
Litigation risk
The Family Court process
It includes:
Flow charts, which make it easier to understand the process of conflict resolution
Lists of internet resources
Lists of sources of law and practice
A glossary, which includes the definitions of key words used in the process of negotiation, litigation and settlement of relationship property disputes
There is a chapter on each topic. The chapters are designed be clear and uncluttered. References to the details of the law are keep separate so as not to distract you from the essentials. Each important word is defined in the glossary.
A FREE PAMPHLET about relationship property is available HERE